Stanford Fire Company's 9/11 Memorial Flag Raising 9/4/2020 c. 8:00 pm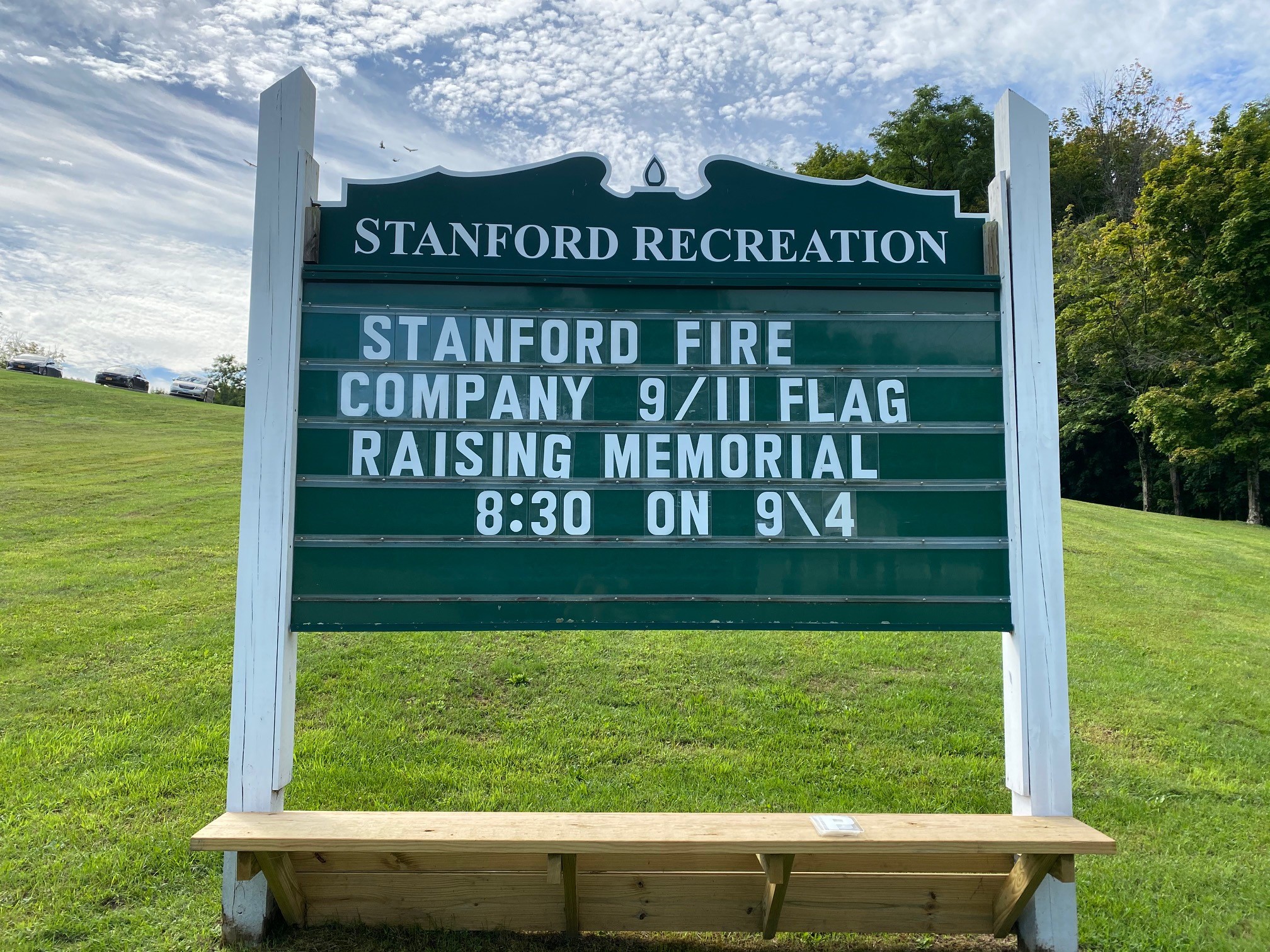 This event has ended
Date

September 4, 2020

Time

8:00 pm
The members of the Stanford Fire Company will be honoring the 376 fallen fire fighting brothers who were lost on that terrible day, 9/11/2001. They commemorate, as well, all of the brothers that were lost from the injuries sustained from 9/11, including Stanford's own beloved Dennis Gilhooly.
3,000 flags will be set on the Town Hall hill on Friday, September 4th. They will stay until Saturday, September 9th in honor of our fallen heroes.
There will be a Flag Raising Ceremony on Friday, September 4th at approximately 8:00-8:30 p.m.
We must never forget.