Holiday Gift Card Drive ! $2020 for 2020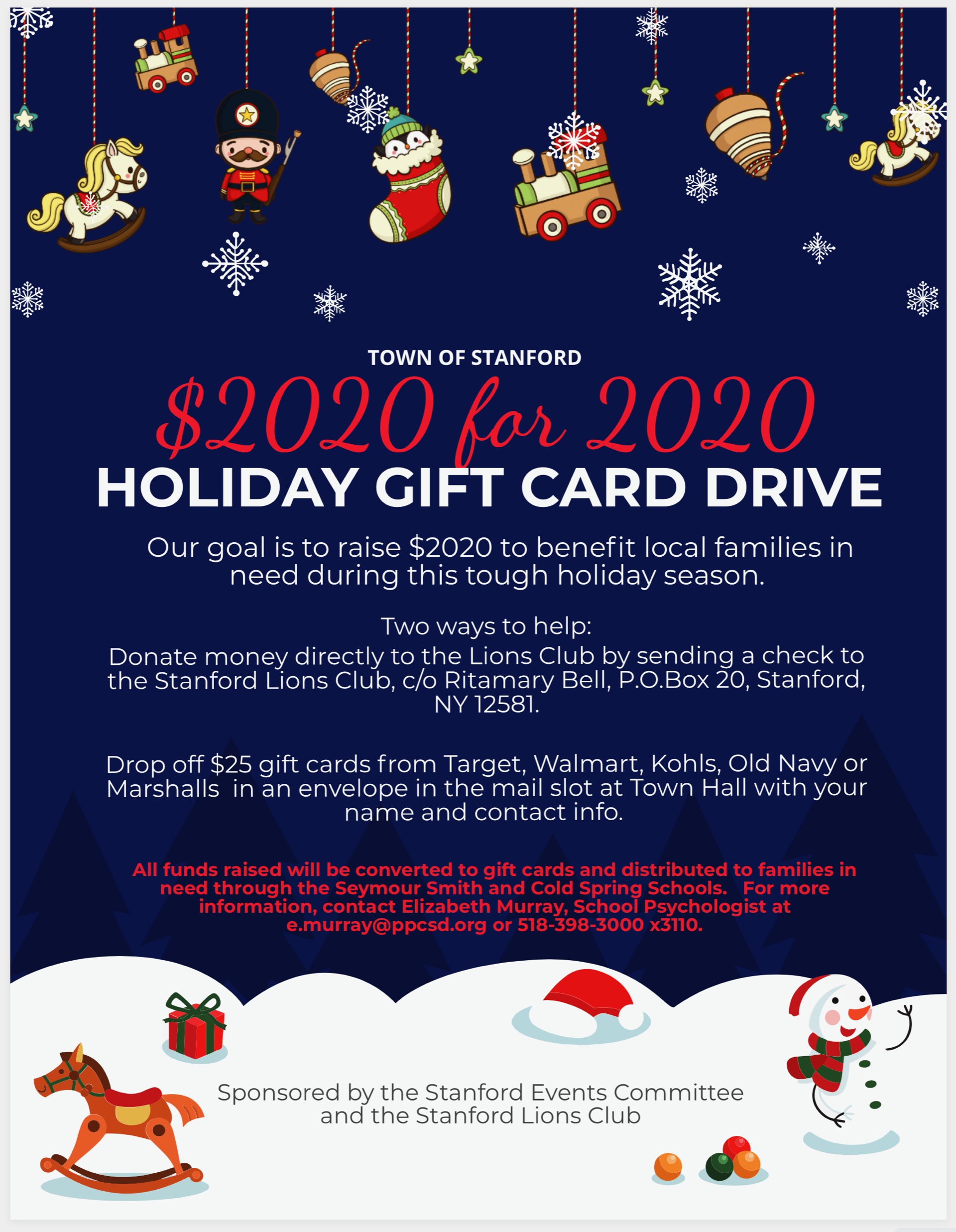 With this year's COVID restrictions and the canceling of the holiday lights parade, the Stanford Events Committee, along with the Lions Club, have put together a gift card drive for families in need this holiday season. The Lions Club has already committed $400, and the Events Committee has matched that, and now we're reaching out to see if we can raise that amount to at least $2020.
This year we are looking to collect gift cards instead of gifts, which will be distributed to families in need by Elizabeth Murray, the Seymour Smith and Cold Spring School psychologist.
There are a few ways we can easily participate:
Buy individual gift cards from

Target

,

Walmart

,

Kohls

,

Old Navy

or

Marshalls

(most can be bought online to avoid any in-person transactions) and drop them off in an envelope in the mail slot at Town Hall. If you would like to, please put your name and contact info on your envelope.
Donate money directly to the Lions Club by sending a check made out to the Stanford Lions Club, c/o Ritamary Bell, P.O.Box 20, Stanford, NY 12581.
Please feel free to forward this email and flyer along to your members, and let us know if you have any questions.
Let's spread some holiday cheer this year!
Thanks so much in advance,
The Stanford Events Committee